Former four-division champion Juan Manuel Marquez has no plans to retire just yet. Marquez holds a record of 56-7-1 and 40 knockouts. The 43-year old fighter still has enough strength in him.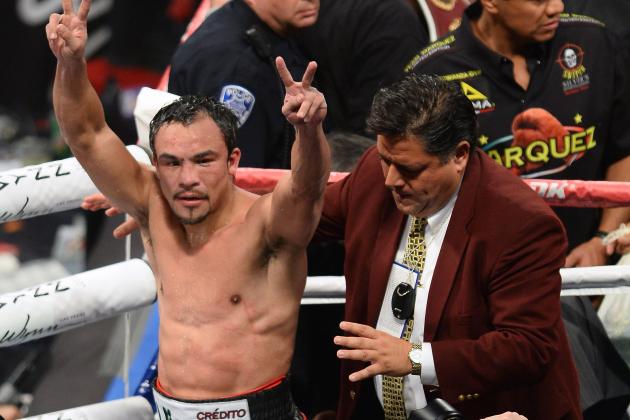 In recent interviews, Marquez had said that he would retire from the sport if he could not schedule a retirement fight before the year runs out. However, it has become apparent that Marquez now has other ideas as retirement is not in his agenda for now. Marquez who has been away from the ring for quite a while has plans to fight again in the upcoming year in either April or May, in preparation for that, the former champion has decided to make a return to training camp in the early period of 2017.
He will need a lot of training, as it has been three years since his most recent outing in the ring. His last fight was in May 2014 against mike Alvarado where he won after the 12th round by decision and he has been inactive ever since.